Why Move to InformaCast Fusion?
Customers have long selected InformaCast Advanced for its multicast paging capabilities, but the features of this system have long since surpassed this single-function use case. Today, customers are looking for a cloud-ready solution that allows them to consolidate systems and reach on-premises and mobile devices with critical communications. That's why many are making the move to InformaCast Fusion. Organizations are able to do more with InformaCast Fusion, giving them greater flexibility and a richer feature-set to leverage when trying to keep their people safe and informed.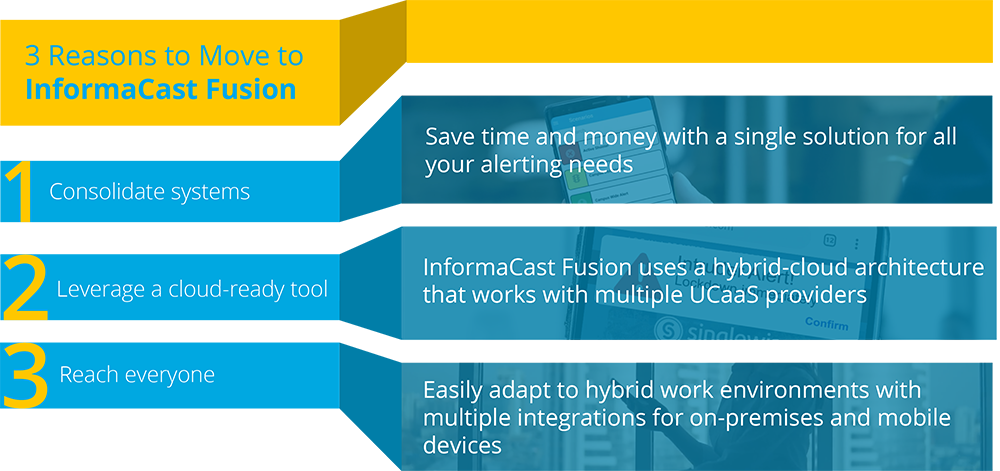 Discover how your organization can benefit by migrating from InformaCast Advanced to InformaCast Fusion.
Contact us today